Attention 2019 brides!
Whether you're newly engaged or are preparing for your fast-approaching hair and makeup trials, these new beauty trends are just the place to start when it comes to choosing your hair and makeup look for the big day.
So take a look below for some inspo.
Hair Trends: 
No Care Hair - Effortless look wearing your hair up in a messy bun.
Centre Parts - For a not so permanent hairstyle change, opt for styling your hair in a middle part, you can either keep it super sleek and pulled back or create a more voluminous effortless look.
Hairpieces and Headbands - Gone are the days of a simple vail. Brides of 2019 are now rocking gorgeous headbands of all shapes and sizes.
Soft Beach curls - Along with the natural messy bun which was mentioned earlier in the article, the natural beach wave look made its way down the runway during bridal fashion shows one in particular Monique Lhuillier.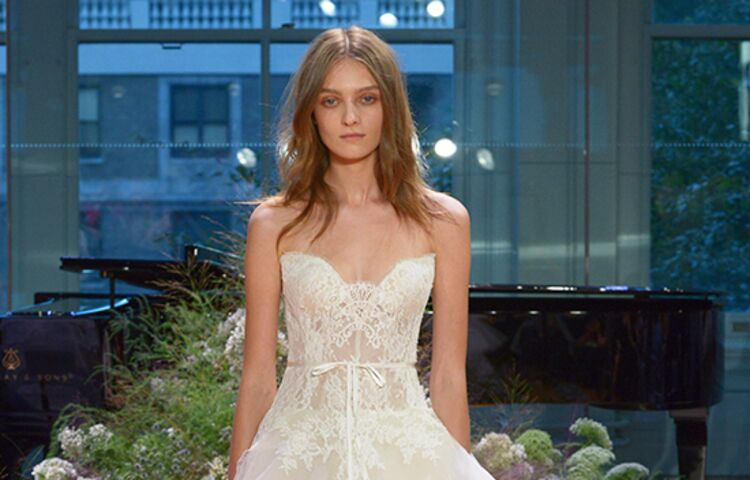 Nail Trends: 
Classic French Tip - The classic french tip has been around for years and guess what? It has no plans on going anywhere just yet. Opt for a thin white tip over a soft pink base to pull of a subtle look instead of the thick tip covering most of the nail.
Less is more - With the nail trend for 2019 being soft shades of nude, we couldn't agree with it more. Having nude nails is elegant yet doesn't out shine your beautiful dress but subtly ties everything together.
Makeup Trends:
Rosy Hues - From burgundy to off pinks and shades of rosy hues popped up on the faces of models at several runway shows this season.
Winged Eyeliner - The trend is back and fiercer than ever. Whether you go bold with a thicker line or choose a more subtle thinner liner, this eye makeup look is still undeniably sexy and striking.
Luminous Skin - Out shinning matte foundation this season is the all over luminous glow. The highlighter trend has been around for some time enhancing our cheek bones but now brides are opting for an all over facial glow and have exchanged pressed powder for foundations with a dewy finish.
 Silvers - Brides are opting for a more natural look along with the dewy glow. This silver look goes perfectly with a highlighted cheek bone.
Red Lips - The classic red lip, this look can be made either subtle or bold both giving off a sexy feel.
What are you your thoughts of these beauty trends for 2019 brides? x